Judit KOROKNAI
University of Debrecen for the "Blooming Great Plain"
Professional Conference and Show of Varieties
(Summary)
Celebrating 140 years of agricultural higher education in Debrecen, part of the event-series, organized by the Department of Horticulture and Plant Biotechnology and Genomnanotech Debrecen Regional University Knowledge Centre, the fifth time opened the opportunity in the recent past to present the results of the professional "the Great Hungarian Plain's floral program" and to discuss questions raised in the experience.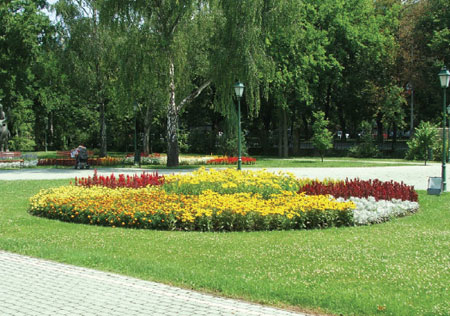 Teaching the knowledge of ornamental plants as an independent discipline, and the research of the cultivation and consumption of annual flowerbed ornamental plants in the University, started only five years ago.
The motto of the professional program is to request the modern usage of the professional knowledge and experience accumulated during decades. Remembering the formerly main horticulturist of Debrecen, outstanding expert Ferenc POHL (1883-1961), thought first of public domain of a human-friendly town, which looking at Europe too.